CONTACT US
H.G. WELLS' WORKS CURRENTLY IN PRINT
H.G. WELLS LITERARY FORUM ON YAHOO!
Dedicated to promoting and encouraging an active interest in and appreciation of the life, work and thought of H.G. Wells in the Americas.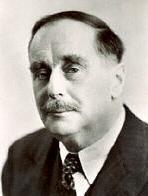 The influence of H.G. Wells remains with us to this day. His literary blockbusters The War of the Worlds, The Time Machine, The Invisible Man, The Island of Dr. Moreau, and The First Men in the Moon are still practically household names today. In sheer volume, Wells wrote more words than Charles Dickens and William Shakespeare combined. Although his prolific pen did far more than just establish a literary genre in "science fiction;" these "scientific romances" (along with several short stories) were actually the works that launched his career in the mid 1890's. During his time he was recognized as one of the world's most distinguished men of letters and devoted advocate for social reform.
NEWS
Click here for information on Christine DeVine's Class in Turn-of-the-Century Novels of Gissing, James, Hardy and Wells as published by Ashgate.

Continuum has published The Reception of H.G. Wells in Europe, edited by Patrick Parrinder and John S. Partington; 'a pioneering scholarly collection of essays outlining the breadth and significance of H.G. Wells' literary and political impact throughout 20th-Century Europe.' Follow the link for more details and ordering information.